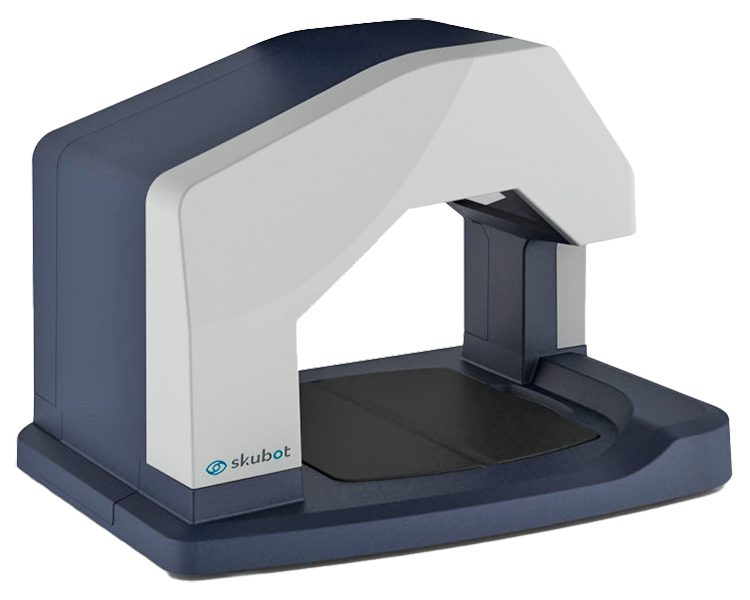 SCAN
•

INDENTIFY

•

LOCATE
SKUBOT™ IS A REVOLUTIONARY SCANNING AND PRODUCT IDENTIFICATION SOLUTION
PROBLEM
Many industries have large inventories of items that have no discernable identification marks such as part numbers or bar codes on the physical items. Typically only specialty houses with long tenured product experts have had the ability to identify these items.
SOLUTION
Skubot™ patented barcodeless product identification technology gives sales associates and customers the ability to quickly and accurately locate products that historically have been very difficult to identify in wholesale and retail environments.
Most customers are in awe of the SkuBot. We as a counter are really enjoying the machine and website making it very easy to conduct business and find those mysterious cartridges that are brought in to us. Thank you for this great machine.
We look forward to hearing from you with questions and information about how we may help!
Please send us an email with your topic in the Subject line, provide a brief overview, and how we can best get in contact with you.